HARQUITECTES is an architecture studio established in 2000 and based in Sabadell, Barcelona. It is managed by four partner architects: David Lorente Ibáñez (Granollers, 1972), Josep Ricart Ulldemolins (Cerdanyola del Vallès, 1973), Xavier Ros Majó (Sabadell, 1972) and Roger Tudó Galí (Terrassa, 1973). All of them licensed between 1998 and 2000 in the E.T.S.A. Vallès, where Josep and Roger teaches Projects and Construction subjects. Xavier also teaches Projects in the E.T.S.A. Barcelona.
In recent years the work of the practice has received an impressive amount of publicity, despite the consciously humble and local character of the built work.
'(...)Their projects often start from an existing situation and reduce the question and architectural design to its essence. With a limited range of materials and as few building materials as possible, they create poetic and pragmatic architecture. Focusing on experience and the essential, every element they design is precise and indispensable: nothing can be removed and everything needed is present. Basic elements such as structure and shell are used substantially in their architecture and contribute to the overall experience. They find solutions to challenges such as climatisation in architecture rather than in technical installations.(...)' (Laura Myldermans, www.Stuk.be, at the occasion of a lecture held in Leuven, Belgium, in November 2022)
The aspects described here are the very focus of A13's winter semester at the TU Berlin and the very reason to invite Harquitectes to their first Berlin lecture. In the A13 studio we currently design learning environments in an existing context, in and next to existing buildings. Budgets are low and the responsibility of the architect, to use the available resources in the right way is high. The very enticing images we know from Harquitectes seem to prove that responsible handling of limited resources can lead to very pleasant, and inspiring architectural concepts, propositions and spaces. We are interested in the directness of Harquitectes' architectural expression and admire the interplay of structure, material, form, esthetics, and spatial experience in all their projects.
After the lecture in Berlin, there hopefully will be an opportunity to have a conversation with the speaker, to be able to look beyond the seductive, attractive picture painted by the many recent international publications such as El Croquis or A+U. In Harquitectes' lecture, we hope to find answers to the many questions we encounter during the design process:
How can we use very rough and simple materials to create truly meaningful, pleasant spaces, even outside the specific and protected context of private commissions? How do non-monumental buildings and new interventions relate to each other and to current aesthetic and practical ambitions? How do the rather crude interiors actually last during the sometimes hard handed use of daily life and how do the users think about them? And to what extent is it actually possible to make a truly sustainable low-tech yet high quality architecture, and do Harquitectes' proposals offer solutions beyond their local context?
For more information, please consult www.harquitectes.com
Text: Frau Prof. Stuhlmacher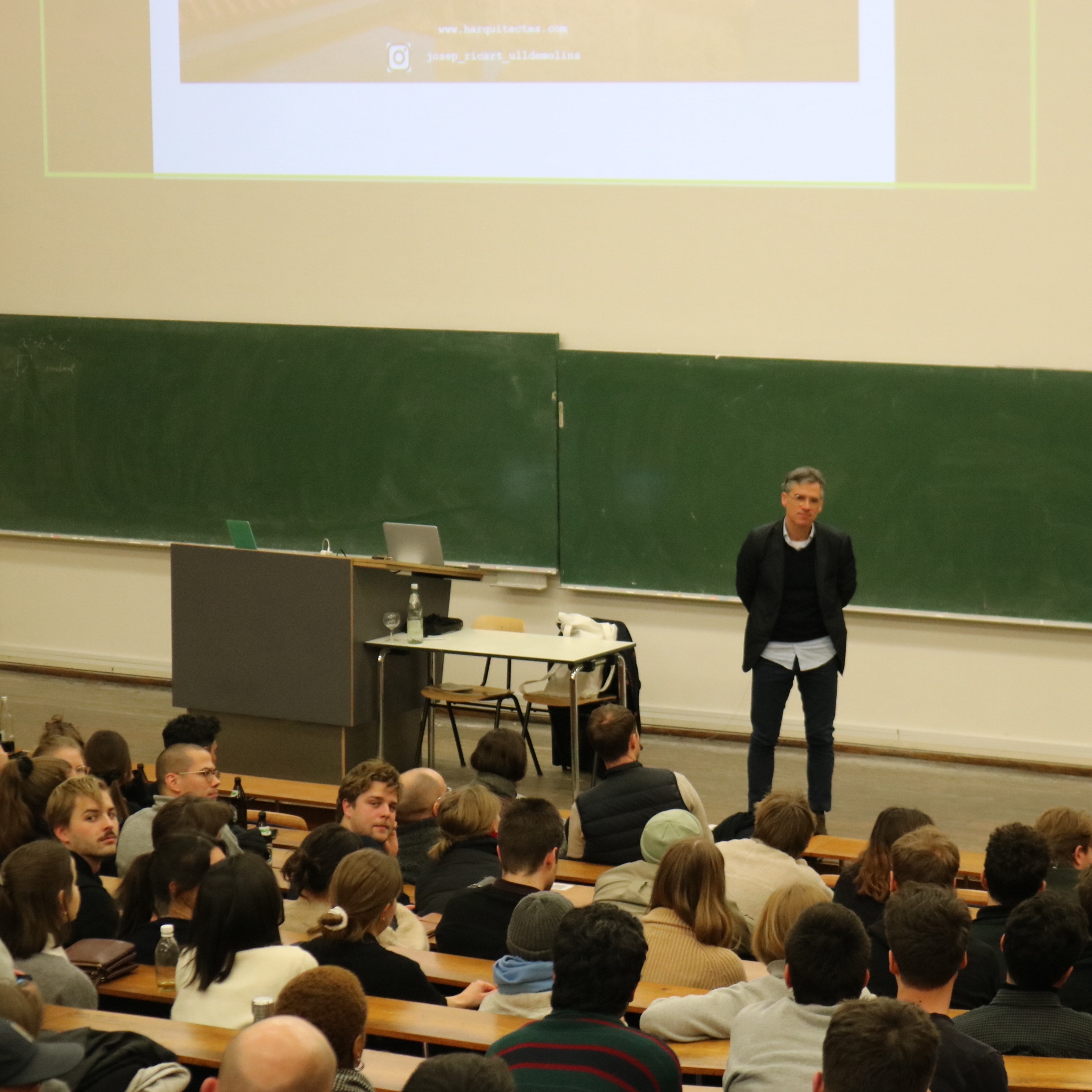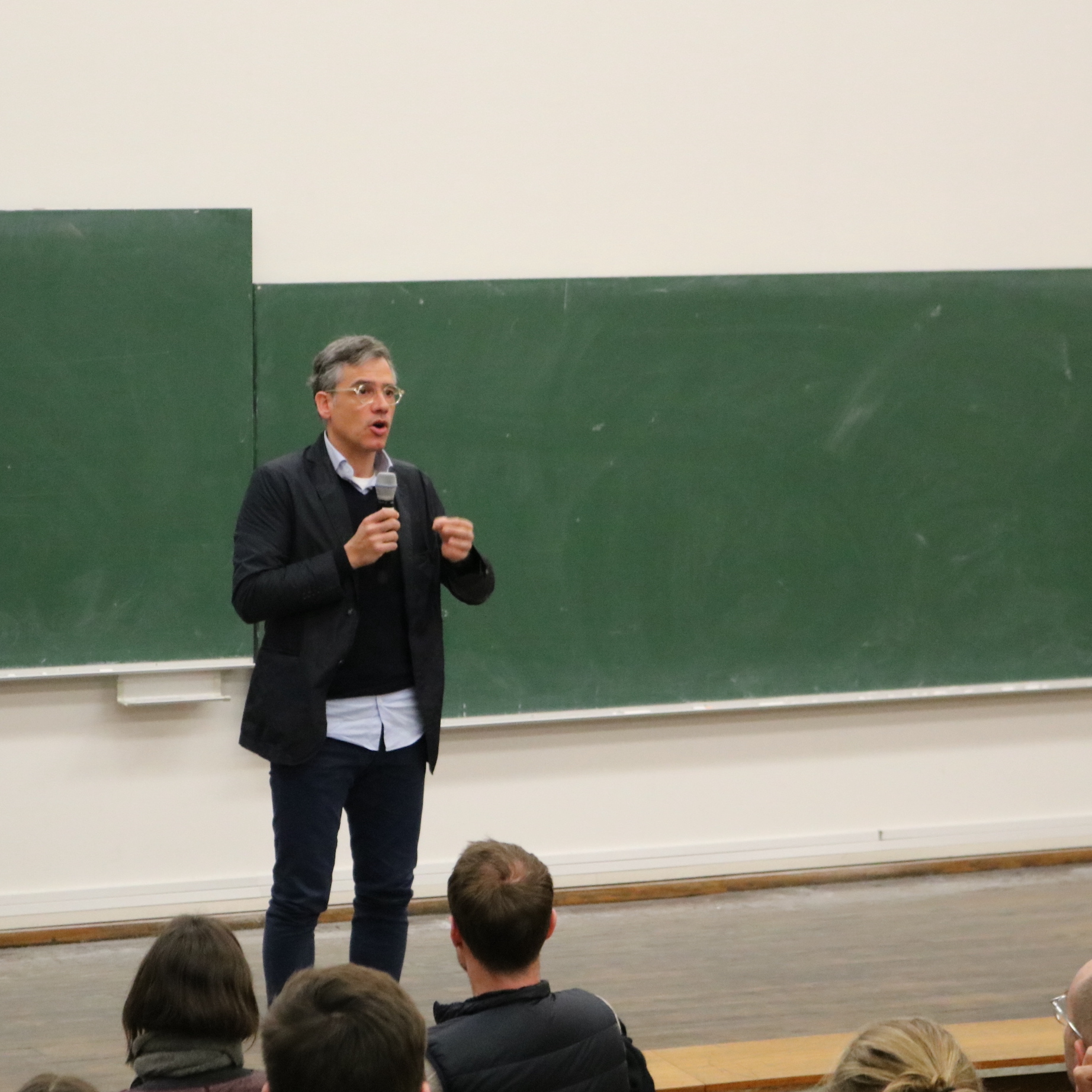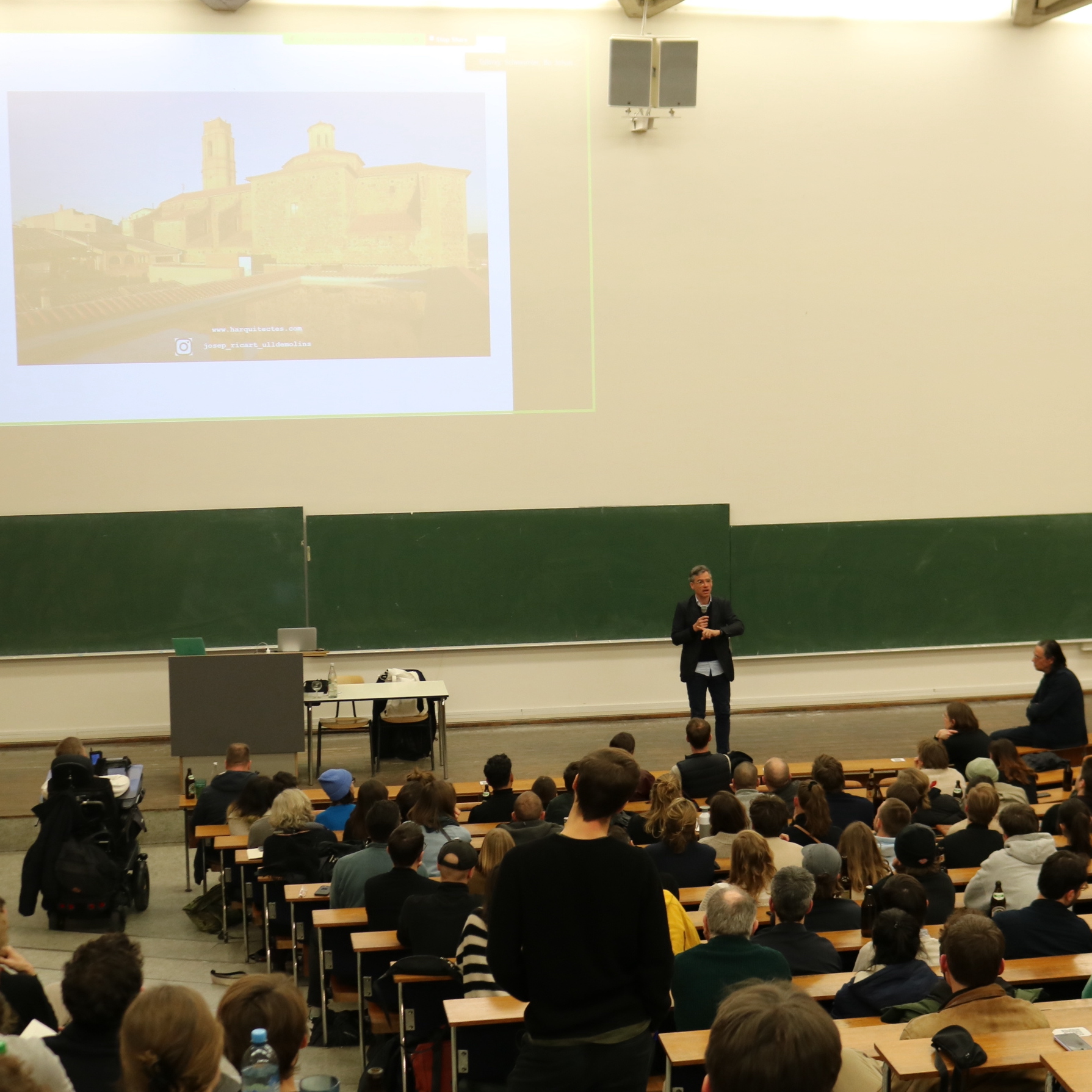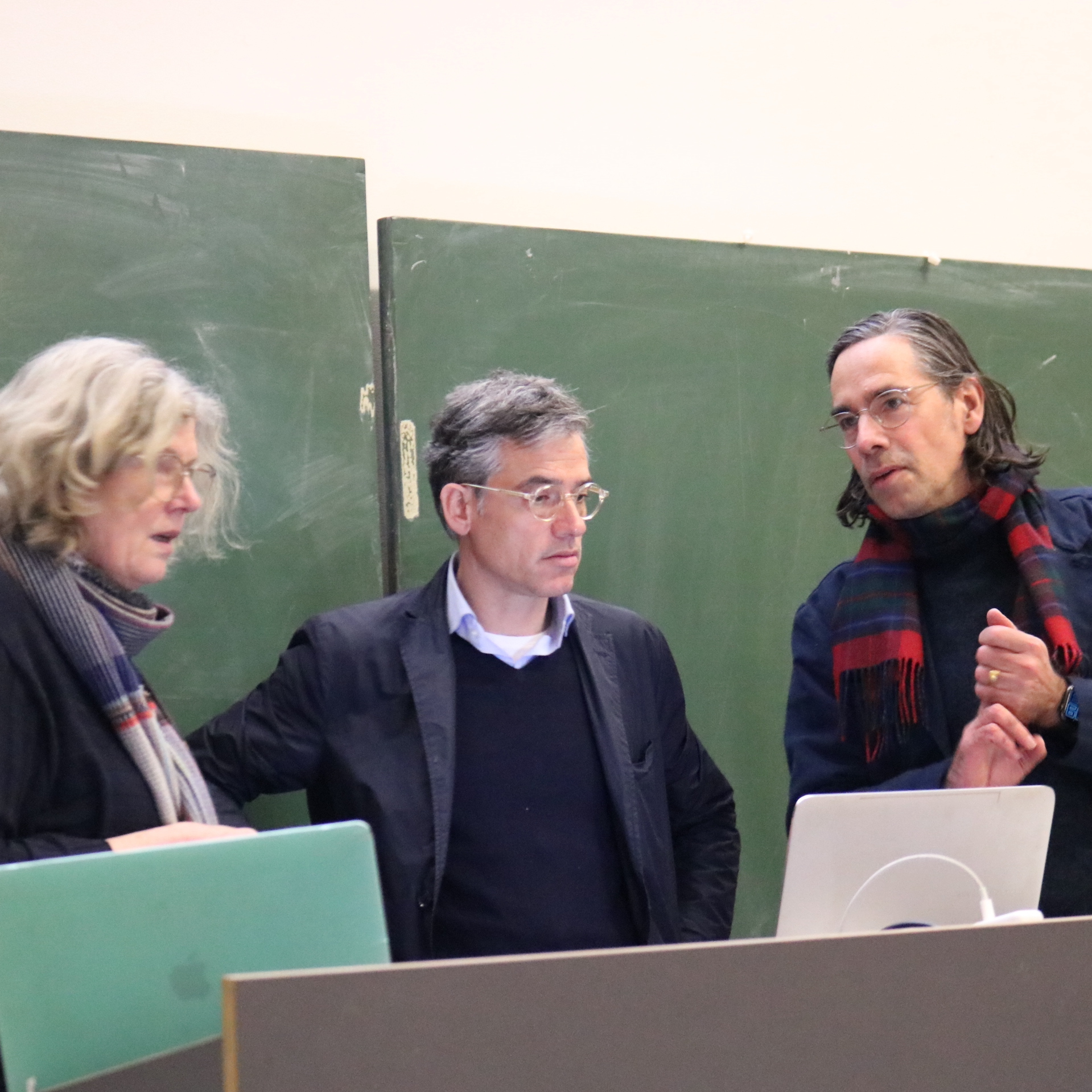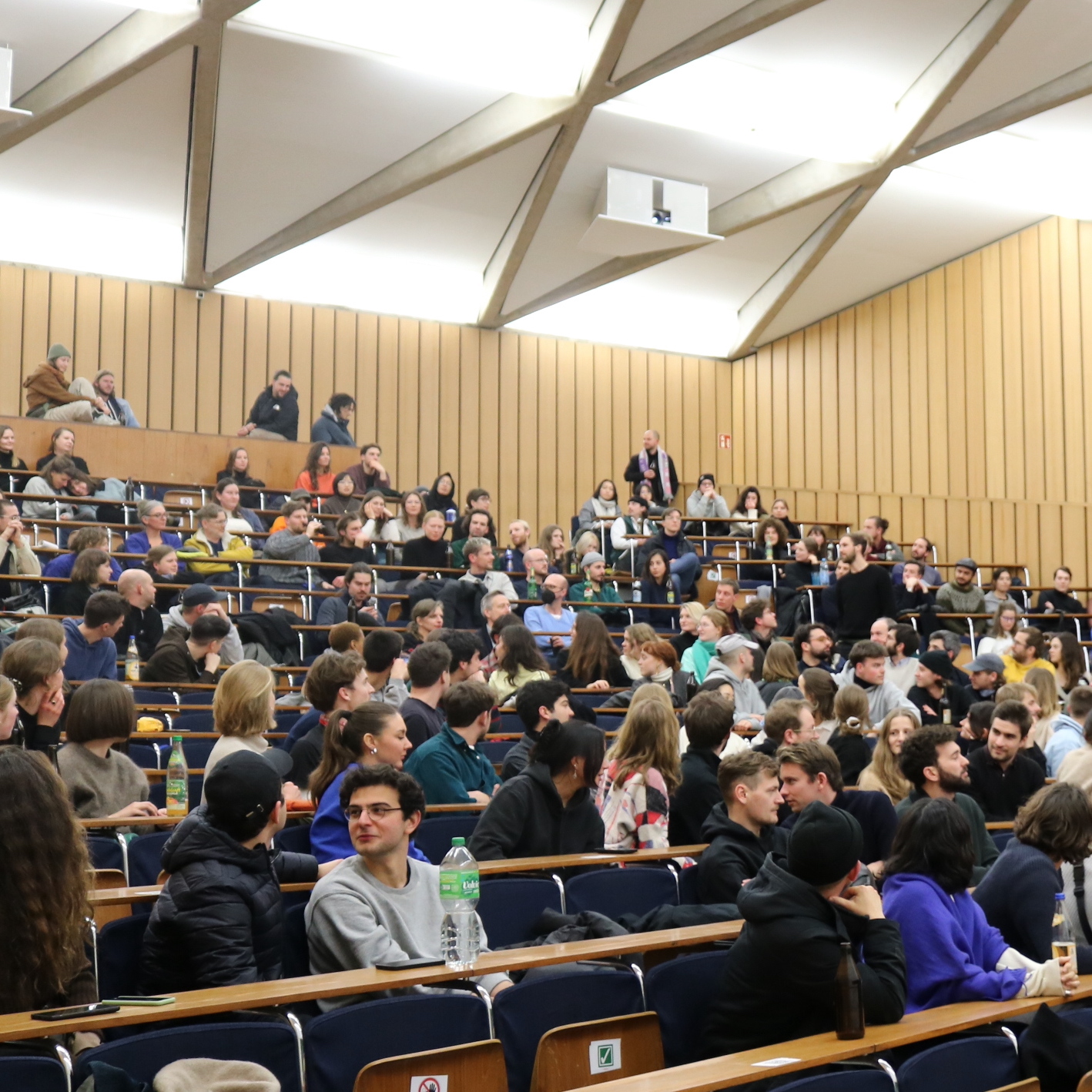 © Alexander Binn